Tucked away on Ontario Street, is our hidden jewel! We have fully renovated this office from the inside to the outside. On the inside we have ALL the high tech dentistry that we deliver to all of our Aspire® Family Dental patients. We ONLY use the best in tooth colored restoration.! Color Digital TV's are in every treatment room. Come and see our newly renovated building and why we have the best in High Tech dentistry for everyone!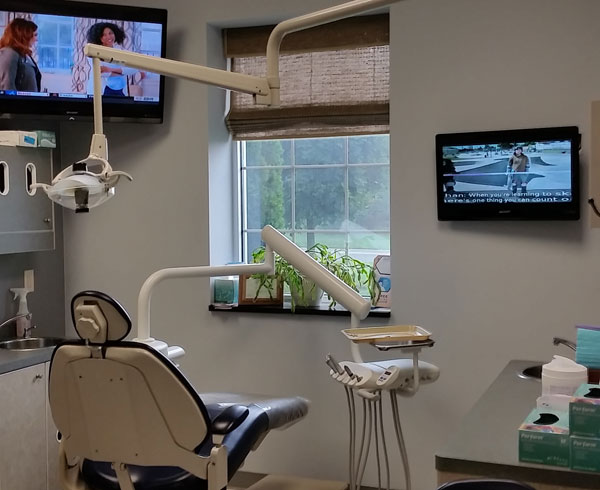 Typical Treatment room with personal digital TV's for all Patients!
We in using only the most modern beneficial dental materials and equipment for the patients at Aspire Family Dental.
Monday 8:00AM - 5:00PM
Tuesday 8:00AM - 5:00PM
Wednesday 8:00AM - 5:00PM
Thursday 8:00AM - 5:00PM
Friday 8:00AM - 4:00PM
*Office Hours may change
484 Ontario St.
Buffalo, NY 14207
(716) 873-0681
Click Here to leave a review on Google.
Click Here to leave a review on our Facebook page
Click Here to leave your review on Yelp