The Lockport location was the first Aspire® Family Dental office to be built by Todd R. Levine DDS. After many years of practicing dentistry in Lockport, Dr. Levine used his knowledge of aesthetic dentistry, computer technology, comprehensive dental treatment for the entire family, and unique business skills to bring VERY modern dentistry to virtually all patients in a very economical manner!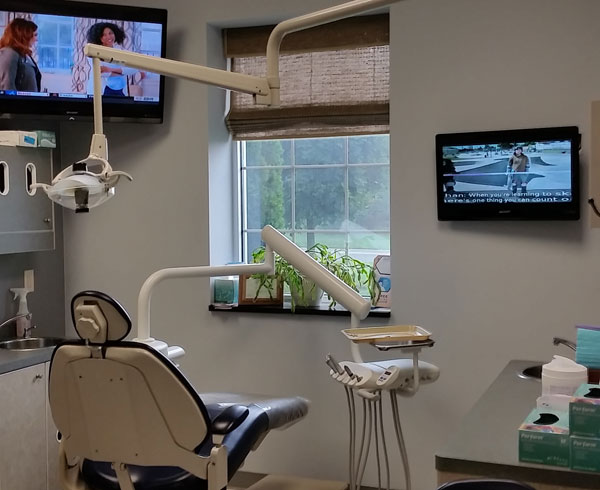 Typical Treatment room with personal digital TV's for all Patients!
We in using only the most modern beneficial dental materials and equipment for the patients at Aspire Family Dental.
Crystal working hard for our patients Insurance and Other financial needs
Monday 8:00AM - 7:00PM
Tuesday - Thursday 8:00AM - 5:00PM
Friday - 8:00AM - 3:00PM
Closed on Saturday and Sunday
*Office Hours may change
5862 Snyder Dr.
Lockport, NY 14094
(716) 439-1877