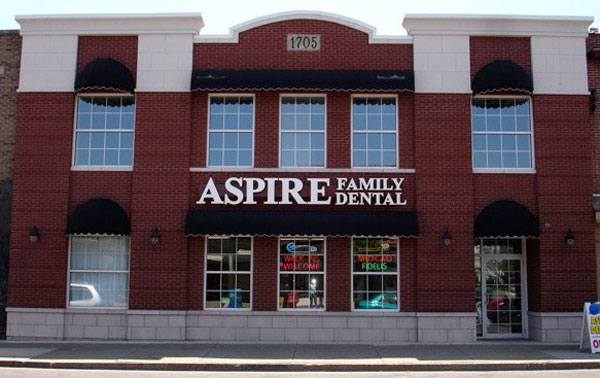 Welcome to One of the most High tech dental facilities in our area! We have virtually everything you will ever need in dental care in just one location! We treat patients from Niagara Falls and ALL of the surrounding communities. Grand Island, North Tonawanda, Buffalo, Northern Erie County and most of Niagara County are just a very short distance away.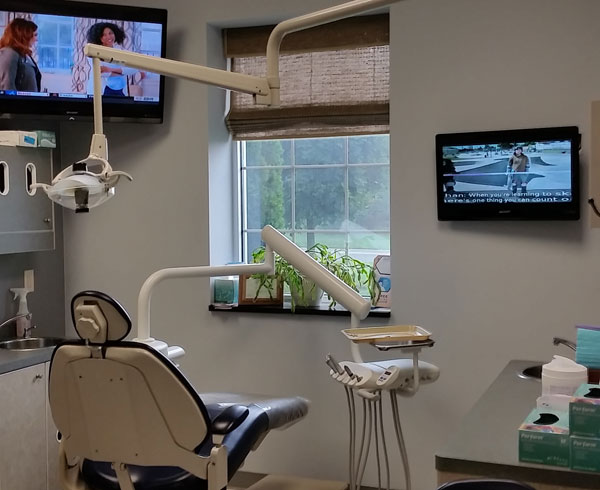 Typical Treatment room with personal digital TV's for all Patients!
We have so much for you at Aspire® Family Dental! Come and see why we are one of the fastest growing dental offices in WNY.
We handle ALL of the insurance and billing for you. We pride ourselves on being VERY efficient. Our staff has many years of fantastic experience to help make the financial part of your visit as painless as possible.
Our Hygiene program is extremely involved. Our computer program is so comprehensive that it can track virtually any changes in your oral health. We track the condition of your gums since this is one of the areas that can potentially lead to heart attacks, strokes, low birth weight babies and so much more. We ONLY use digital x-rays since the pictures are amazingly clear and can lower your x-ray exposure as much as 90% compared to the older technology.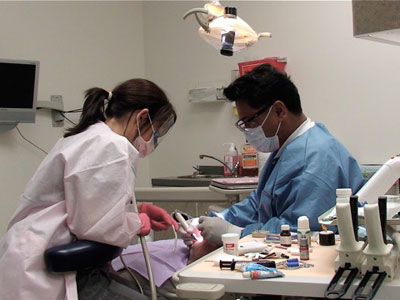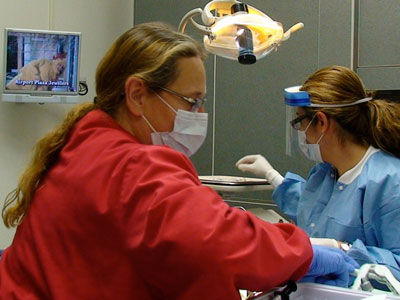 Drs. Mariano and Zohur hard at work improving their patients smile
As you can see, we really practice dentistry to the highest standard! Sterilization and the prevention of the spread of disease is high up on our list. Even our water is extremely pure since we filter it through our reverse osmosis system just for you! We only use the best tooth colored aesthetic and other dental materials when it comes to our patients. Join the hundreds of new patients that call Aspire Family Dental their dental home every month!
Monday 9:00AM - 6:00PM
Tuesday 9:00AM - 5:00PM
Wednesday 9:00AM - 5:00PM
Thursday 9:00AM - 5:00PM
Friday 9:00AM - 3:00PM
*Office Hours may change
1705 Pine Ave.
Niagara Falls, NY 14301
(716) 284-0110